The influence of actors on the functioning of the agricultural system in Spain
Southeast Spain is dry. It is even the driest region in Europe, especially Almería and Murcia. A region of stark beauty, it is also a major European horticulture producer, earning it the nickname 'the garden of Europe'.

Yet, this case study region faces quintessential dryland challenges; desertification, drought, and land degradation, which are putting at risk the functioning of the agricultural system and human well-being. The web of regional actors that are impacted by and engaged with these challenges is complex.

To explore this social network, XPaths researchers Amanda Jiménez Aceituno, María Mancilla-García, Maria D. López Rodriguez, and Antonio Castro employed the Net Map methodology. Net Map is a participatory method that brings together local stakeholders in a workshop to map visually the connections and influence of key actors involved in a defined issue. XPaths researchers hosted five online Net Map workshops with actors from Spain in which they explored the agricultural system in different geographical areas.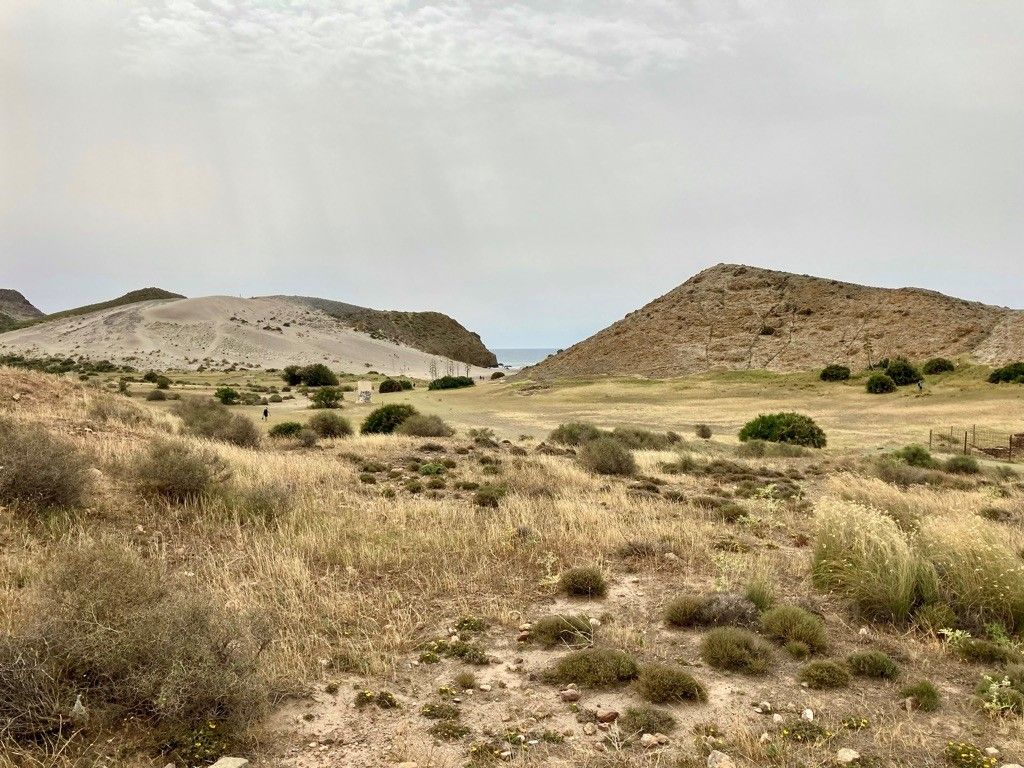 Who knows who: Influence networks maps
Participants were first asked to identify 'who's involved in the agricultural system?' in the Net Map workshops. Diverse actors were written on the board; environmental groups, government officials, agricultural cooperatives and more. Participants were then asked 'who's collaborating with whom?'; detailed on the board as lines linking actors and 'who holds the most influence in the agricultural system?'; rendered on the board as 1-4 stars next to each actor.
By providing visual representations of issue-specific social networks, the five Net Map workshops in Spain uncovered how actors are connected, how they collaborate and work together, and how they perceive their influence to channel the agricultural system toward more sustainable futures. At the end of the workshops, participants appreciated how Net Map provided a small but important step toward a deeper understanding of this complex system.
"It was a very enriching meeting for all participants. We were aware of the large number of actors involved in the problem. I also liked the format a lot, and I found the  (Net map) tool very interesting"  - said one participant after a workshop.
These workshops set the stage for the upcoming scenario planning workshops with regional stakeholders in Southeast Spain scheduled for the end of June and the beginning of July 2022.
The scenario planning workshops will be an exciting next step in XPaths participatory-action research which prioritizes engaging local actors in the co-creation of knowledge to address pressing sustainability issues. Insights from this interactive process will help to identify regional pathways to achieving the Sustainable Development Goals.
Stay tuned to our social media platforms and website for all the news on XPathsFutures project.